This service enables business owners and HR to focus on big picture endeavours such as business strategy and policy
L'AINE HR offers comprehensive outsourcing services with a workforce of over 4,000 employees across Ghana. We are outsourcing giants, who support both public and private organizations by providing top-tier personnel for a wide range of roles, from factory workers to professionals and consultants.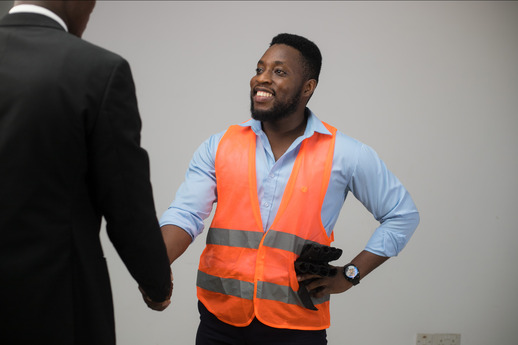 As an Employer of Record (EOR), we empower international organizations to source local talent while we manage vital HR functions like payroll, benefits, and compliance. Our EOR solutions encompass:
Local talent acquisition: L'AINE handles the end-to-end process of finding suitable talent tailored to your organizational needs.
Staff recruitment management: Effortlessly managing the interviewing and application selection process is our expertise.
Payroll, taxes, benefits, insurance management: We assure meticulous record-keeping and timely execution of statutory payments.
Background checks and onboarding: Our expertise extends to talent verification and comprehensive onboarding processes.
Office space provision: Benefit from our available office spaces at the centrally located L'AINE Office Complex in Adabraka, Accra's business hub.
We also offer Professional Employer Organization (PEO) services, collaborating as co-employers to streamline HR operations and alleviate administrative burdens.
Additionally, our Business Process Outsourcing (BPO) solution involves delegating non-core business functions to specialized external providers, allowing businesses to concentrate on core competencies while benefiting from expertise and efficiency. BPO often utilizes technology and standardized processes for improved productivity and service quality, enabling companies to achieve flexibility, access specialized skills, and allocate resources strategically for overall growth and competitiveness.
L'AINE Services Guarantees
Enhanced Automated HR Functions
Financial planning for staff investments
Well-qualified staff to match specific job requirements.
Staff who will observe strict confidentiality.
Labour Outsourcing & Management
Pre-Screening and Interviews
Employee Background Checks
Grooming & CV Preparation
As Business owners and HR you can now focus on the big picture whilst we manage the staff for you.